Volunteerism isn't just one of our values–it's the core of who we are as an organization. The people-power and the magic of HOBY is all made possible by our thousands of volunteers. HOBY volunteers deliver programs, unmask potential, educate those around them, seek first to understand, and prioritize connection and care. HOBY volunteers make HOBY possible. Join this outstanding community, today!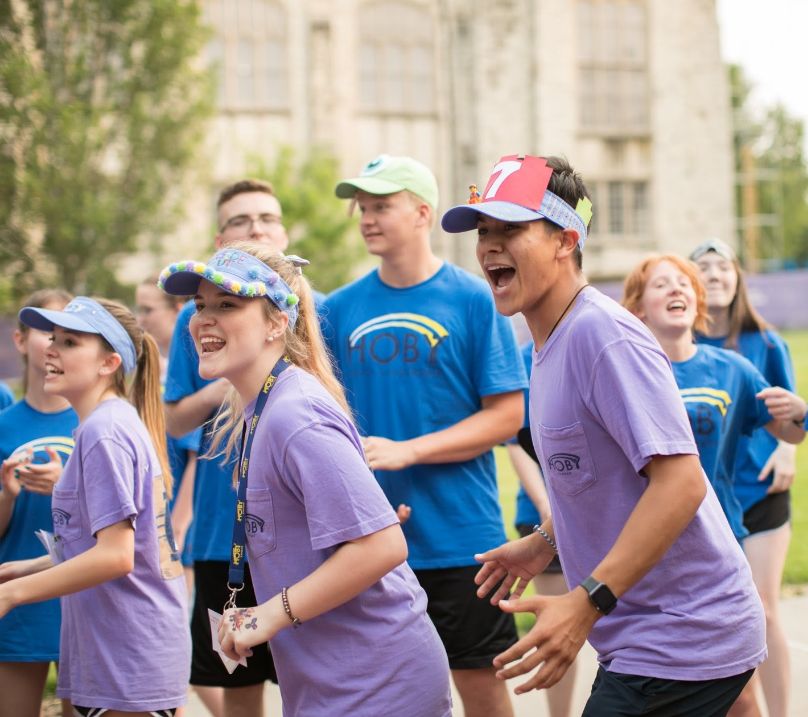 State Leadership Seminars
Each spring and summer, 70+ seminars are conducted across the United States, and in Canada and the United Kingdom. Every seminar is planned and executed by 3,000+ volunteers. While many volunteers are also HOBY Alumni, new volunteers are more than welcome! Volunteering with HOBY can look like:
Working directly with students as a facilitator
Delivering the HOBY curriculum for local impact as a member of the program team
Operationalizing a weekend of speakers and activities as part of the operations team
Recruiting schools and students to participate
Supporting your local seminar with fundraising
Providing guidance by serving on a local corporate board
Engaging and supporting Alumni in their life with HOBY
World Leadership Congress
The World Leadership Congress takes place each July in a major U.S. city. Welcoming 300+ students and 100+ volunteers from around the world, this week-long event is an outstanding opportunity for volunteers to develop skills and build connections in a supportive, growth-focused environment. WLC volunteers are often also involved at their local seminars, and they bring their diverse personal and HOBY perspectives to their positions. Often working with people they've just met, WLC volunteers combine passion with skill as they build an extraordinary experience for the diverse global youth who participate.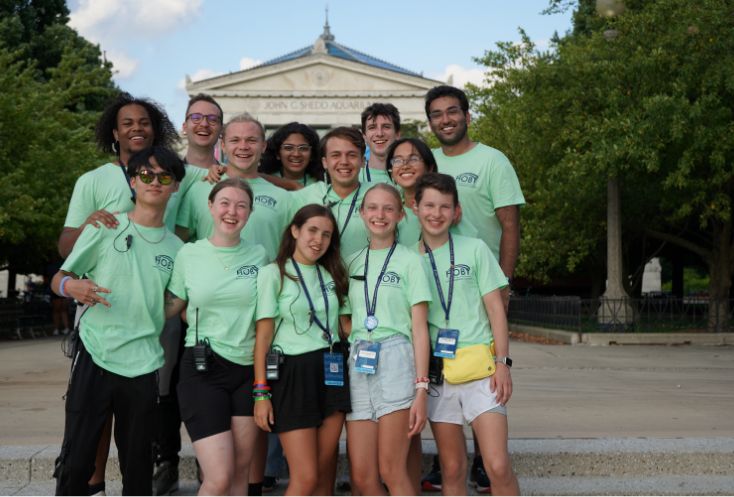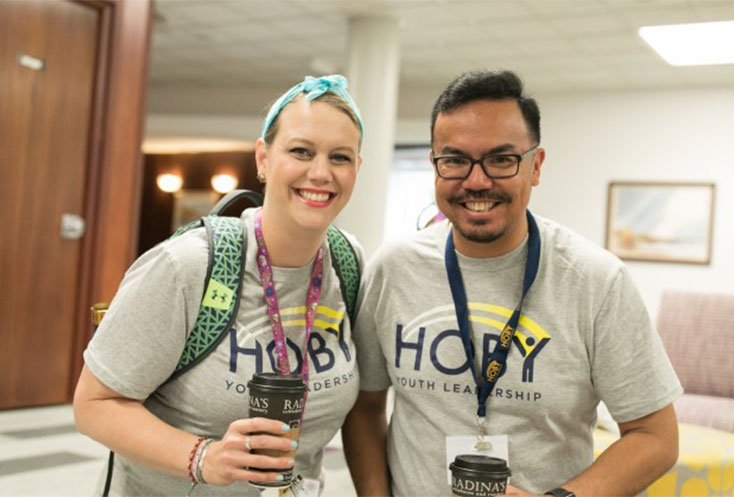 Other HOBY Volunteer Opportunities
In addition to their local efforts, HOBY volunteers are critical to our work worldwide. Roles are available on our advisory councils, working groups, in training support, and more.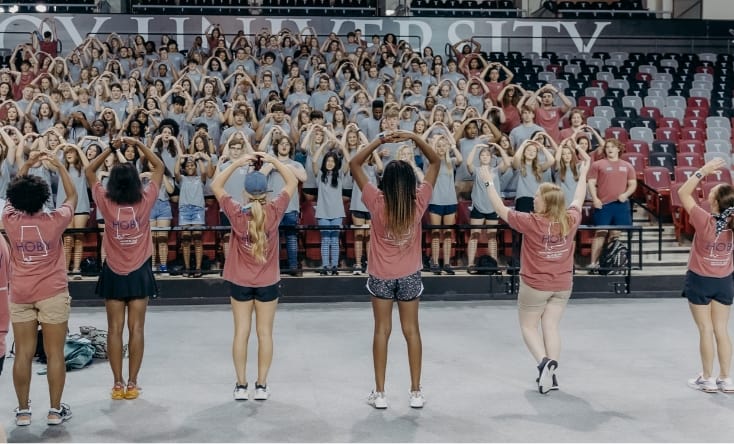 HOBY Connect is a password-protected online platform that contains resources and trainings for current, approved HOBY volunteers. This platform serves as a one-stop shop for all volunteers to search and register for training sessions and events and build connections with other volunteers across the country.
Find a Volunteer Opportunity
Let us know you are interested and we'll help find the right role for you!