Are you looking to learn more about yourself and your ability to make a positive impact on the world? If so, HOBY programs are for you! Our programs embrace your individuality and develop your leadership capabilities through interactions with others. You'll learn and grow in a positive, high-energy environment, and, HOBY programs are fun!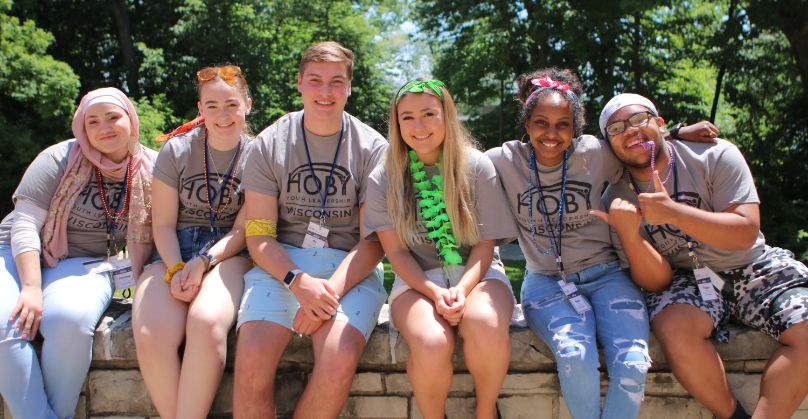 Who Attends Our Seminars?
Students across the country and around the world attend HOBY to further their leadership journeys. By attending our seminars, students gain a concrete sense of their own leadership abilities and values, learn tangible skills to lead diverse groups, and make connections with peers across their state. HOBY Youth Leadership programs encourage young people to focus their energy on making a positive impact on their communities. At HOBY, you become part of something bigger.
When you Attend HOBY Programs, you…
Unlock Your Potential
Learn about your leadership strengths and values, build the confidence to speak up about them, and learn how to identify what motivates you as a leader.
Connect with Peers
Harness your personal growth as you learn diverse perspectives, identify strengths in others, communicate effectively, and build friendships with other students.
Make a Positive Impact
Apply your newfound understanding of leadership as you identify community needs and make a positive impact on the world around you.
How to Attend HOBY
All high school sophomores are eligible to attend HOBY State Leadership Seminars, and we welcome students aged 15-17 to our World Leadership Congress.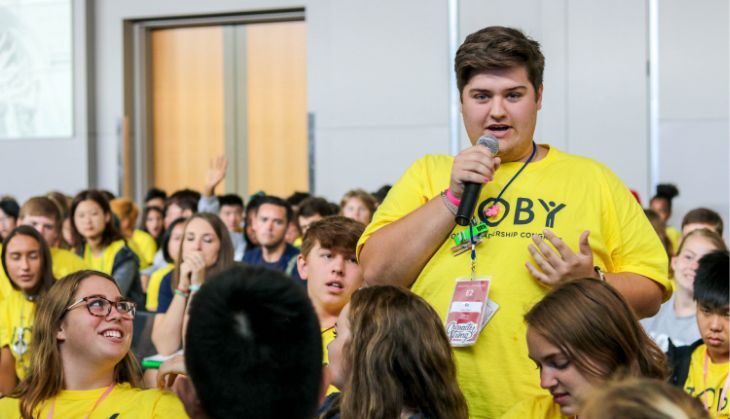 How to Get Your School Involved
We are proud of our long-held partnerships with schools across the United States, and the majority of students attend a State Leadership Seminar after being nominated by their schools. If you're not sure about your school's involvement with HOBY, check with your sophomore counselors or administrators–they are often our main contact person! If your school contact doesn't know about HOBY, let us know and we will connect with them!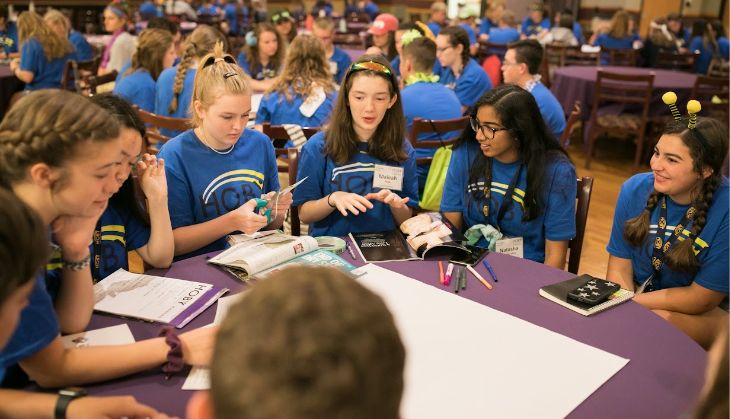 How to Attend If Your School Isn't Involved
Is your school not able to participate in HOBY? Do you attend a home or virtual school? Are you interested in being nominated by a community member? Our Community Nominations process welcomes students outside the traditional schooling system. Community members, HOBY alumni and volunteers, and parents/guardians are eligible to nominate students for HOBY. Community Nominations open in January each year.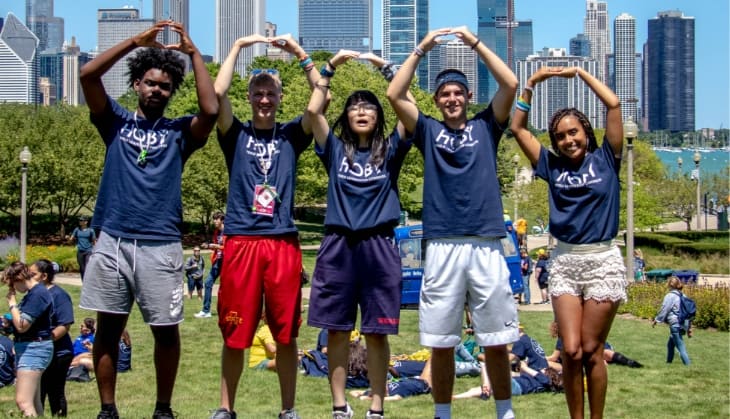 How to Attend the World Leadership Congress
The WLC is open to students aged 15-17. In order to welcome students from around the world, the WLC does not require a nomination to attend. Students are also welcome to participate even if they have not attended any other HOBY programs.
Have Questions?
If you have any questions or would like more information about our programs, please let us know. We look forward to connecting with you!